Pickles: get your taste buds tickled
Starting 1st of December, winter season is on, so it's time for the delicious pickles to be in the spotlight.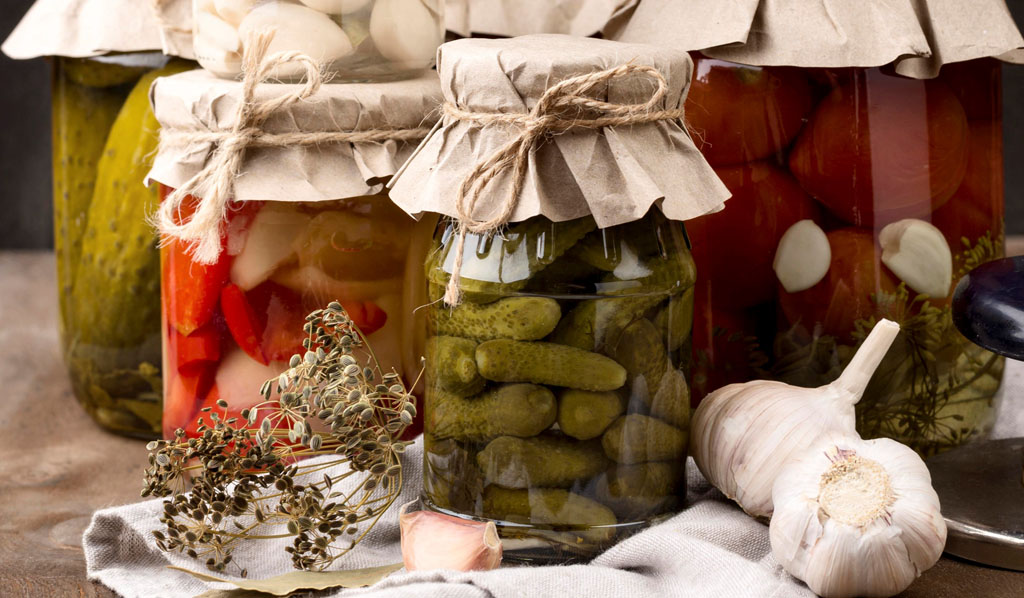 If carefully prepared with the right ingredients, many types of pickles are nutritious and full of flavor. Find below the health benefits of each popular pickle type and some tips of how you can enjoy them.
Grandma's Secret Dill Pickles
Eat them because…
Fresh or pickled, cucumbers are low in calories but contain many important vitamins and minerals, as well as a high water content. Eating cucumbers may lead to many health benefits such as weight loss, balanced hydration, and lower blood sugar levels.
How to enjoy them?
Did you know that pickled cucumbers are delicious in combination with cheddar or goats cheese? And if you're tired of the boring old sandwhiches, add a few slices of pickled cucumbers to give them a fresh new flavour. Kind of a big dill, right? 
Beetroot Pickles
Eat them because…
Pickled beets are powerful antioxidants that have been shown to reduce inflammation and help boost your immune system. They are also a good source of potassium, calcium, and iron.
How to enjoy them?
You can serve pickled beets as a side dish sprinkled with a little feta cheese, or you can add them in your favorite salad. Also, slice and layer them with hardboiled eggs to make a tasty pickled beet sandwich.
The Japanese Pickled Ginger
Eat it because…
Called gari or amazu shoga in Japanese, pickled ginger is rich in antioxidants and have the added health benefits that come from vinegar. Pickled ginger is also low in calories, so it may help you get closer to your weight goals.
How to enjoy them?
Pickled ginger is served with sushi or sashimi and it enhances flavors. You can slice it into thin strands and use it in salads. Its juice can replace the vinegar for an Asian-influenced salad dressing.
Not everything good tastes sweet, and pickles seem to be the proof. For a delicious and healthy meal side, at Stradale, we make sure that pickles are often included in our menus. These being said, we wisk you a pickllicious lunch!
Credit Photo: freepik.com