4 healthy smoothies to brighten up your mornings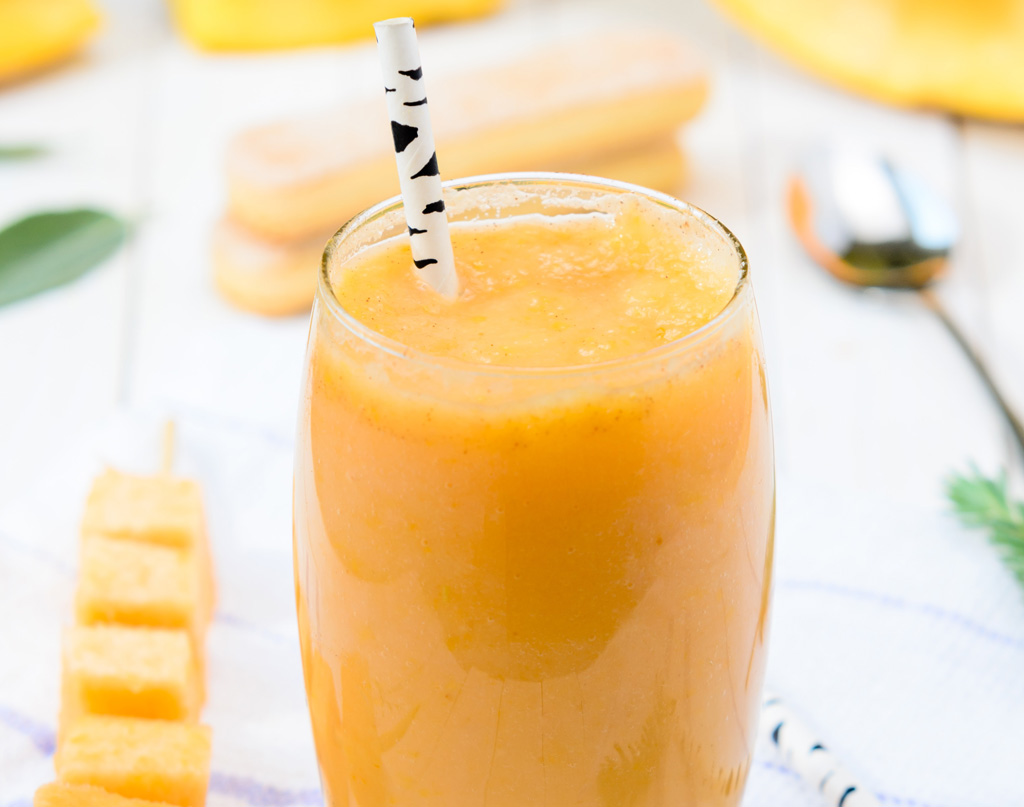 If happiness could be contained in a cup – it would definitely be a smoothie. Fruits and vegetables can work magic for you body and can also taste great together if combined in the right ways. Besides the health benefits revolving around the bettering of your immune system and providing crucial vitamins, smoothies also greatly boost you energy and make you happier purely from their deliciousness.

Stradale recommends you the following 4 easy smoothie recipes to drink in the morning as a treat or as a healthy and nutritious alternative for breakfast.
1. Vitamin C Booster
• 1/2 orange peeled and de-segmented
• 2 regular carrots washed and peeled and chopped
• 1 cup water
• 1 apple cored and chopped
2. Mango and Turmeric Energy
• 1 cup almond milk
• 1 large ripe banana
• 1 large orange
• 1/2 in peeled fresh turmeric or 1/2 tablespoon turmeric powder
• 1 cup mango chunks
3. Magic Immunity Booster
• 4 cups greens (we recommend spinach & kale)
• 1/2 cn pineapple chunks and juice
• 1 orange, peeled
• 1 kiwi, peeled
• 2 tablespoons ground flaxseed
• 1 cup plain greek yogurt
• 1 cup mixed berries
• 1/2 - 1 cup water, if needed to blend
4. ColdBuster
• 300 ml. orange juice
• 120 ml. Peach greek yogurt
• 1 cup strawberries
• 1 cup peaches
• 1/2 cup pineapple chunks
Each of the 4 smoothies serve some different purposes; one offers a vitamin C shot, one an energy boost, one makes your immune system stronger, and one is devised to keep you safe from colds. Whichever choice you make, what they all have in common at their core, is that they will ensure you start you day on a brighter and healthier side.