Top 3 healthy drinks to warm you up this winter
Nothing is more comfortable during winter than sitting in a blanket and holding a hot mug of steaming… something. It seems like anything hot works, but what about a healthy version of the winter drinks? Find below some tips on how you can easily prepare nutritious & super tasty warming beverages.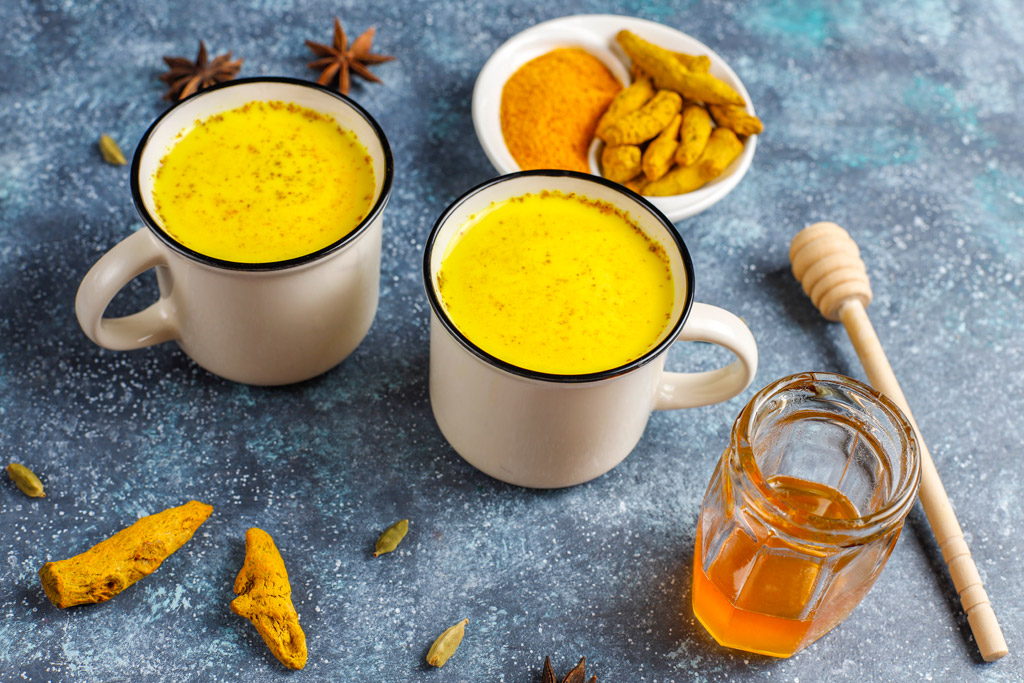 The Golden Milk
Turmeric & honey mixed in milk – A powerhouse of nutrients! This magic potion has been used by Indians for centuries for its various medicinal and health benefits. Drinking it on a regular basis can help you sleep better, reduce inflammation and boost immunity level.
Tips for preparing it:
• Warm up any milk type you prefer – almond, coconut, oat, soy, or rice milk, it's your choice!
• When milk starts to boil, add ½ teaspoon of turmeric, a pinch of freshly crushed pepper, and ½ teaspoon of coconut oil.
• For bubbly golden milk, cool down the drink by pouring it in different containers – repeat this until the milk is at your preferred temperature.
Hot Lemonade
Wait, isn't lemonade a summer drink? Yes, it is, but this summer drink has also a popular winter version. The lemon-hot water combination is great for detoxing the body, and the turmeric has also amazing healing benefits.
Tips for preparing it:
• Besides the boiling water and the freshly squeezed lemon, add ¼ teaspoon of turmeric.
• A pinch of sea salt will enhance even more the flavors.
• Give it a sweet taste by adding a teaspoon of honey once the drink is slightly cooled down.
Chamomile Tea, With a Flavor Twist
Even used by Ancient Greeks and Romans as a cure for digestive and sleeping disorders, chamomile tea induces calm, boosts the immune system, and reduces inflammation. Ready to relax and unwind on a cold night with a delicious cup of chamomile?
Tips for preparing it:
• In the infused chamomile drink, you can also add few mint leaves.
• If you want to go for an extra flavor, prepare this drink together with lavender flowers, mint leaves & lemon juice.
Oh, the weather outside is frightful, but the… hot drink is sooo delightful! :) On the winter nights that are to come, get chill & cozy with your favorite warming beverage!

Credit Photo: Azerbaijan Stockers, freepik.com