Peachy August, a savory and simple peach, grilled chicken & bulgur salad recipe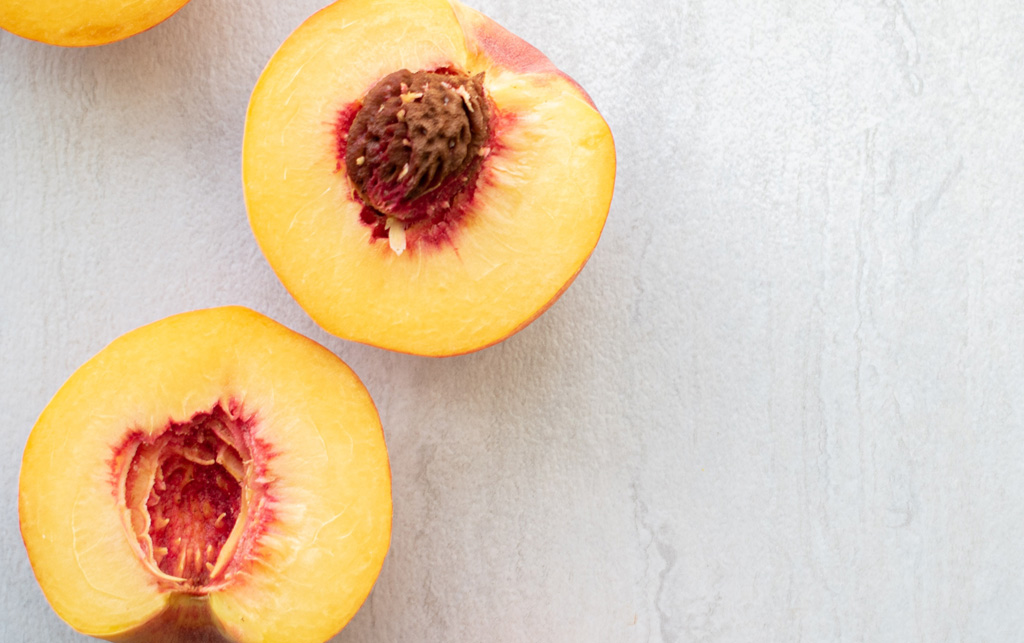 August is the national peach month here in Romania, and now they are perfectly ripe for the picking. Besides their delightful flavor, peaches are also a very beneficial addition to your diet.
Health Benefits
Peaches are very rich in fibers, vitamins, and minerals. They also contain many antioxidants, which can aid in protecting your body from aging and disease. Peaches also have a high percentage of insoluble fibers which helps with digestion and can prevent constipation.
Choosing Your Peach
It is also important to choose your peaches wisely! Look out for peaches that smell sweet and are firm yet give in very slightly when pressing on their skin. Also make sure to avoid bruised or browned peaches!

Peachy Chicken and Bulgur Salad
While peaches are traditionally associated with baked foods and desserts, their natural flavor and sweetness makes them shine in healthy and savory dishes as well. We suggest a simple grilled chicken and bulgur salad, with a peachy twist.
Ingredients:
- 300ml water
- 150g bulgur
- 450g chicken breast cutlets
- 80g arugula
- 300g cherry tomatoes halved
- 400g sliced peaches
- 3 tablespoons extra virgin olive oil
- 2 tablespoons rice vinegar
- salt & pepper
Bring the water with the bulgur to boil then reduce to simmer and leave for 10 minutes. Drain and rinse the bulgur under cold water and let dry on paper towels. Meanwhile heat up a grill pan coated with some cooking oil over high heat. Sprinkle the chicken breasts with salt & pepper then grill turning occasionally until done, or for about 7-8 minutes. Remove the breasts and let them rest on a cutting board for a couple minutes, then slice in strips and place aside.
Place the bulgur, arugula, cherry tomatoes, and peaches inside a large bowl. Add the olive oil and vinegar, some salt, and then toss well to mix the salad. Divide the salad among 4 plates and serve with the grilled chicken on top.
Enjoy! And have a peachy august :)